Good News From the Garden Market
Dive in and you'll find good news about garden center products, market goodies, activities, programs, planting guides and more!
Maybe you've heard of lasagna gardening, typically used when planting pots, where you plant specific spring, summer and fall bulbs or ...
Hey friend, don't you want good news, sales and event announcements direct to your inbox?
Receive a 10% OFF coupon and exclusive sales notificatons via text when you join our Friend's Club. scan the QR code or text FRIEND to 833.900.3848 to join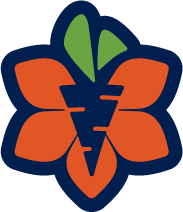 We are the legendary Reston Farm Garden Market, originally established in 1976. Located in Reston, Virginia, we're passionate about serving our local Northern Virginia community by providing fresh, locally-sourced produce, and other farm-fresh goods, offering healthy plants and garden supplies, and celebrating unforgettable seasonal events. We hope to see you soon!