Good News From the Garden Market
Dive in and you'll find good news about garden center products, market goodies, activities, programs, planting guides and more!
Knowing when to prune is critical to strengthening flowering on the different hydragea varieties; some bloom on new wood and some bloom on old wood.
Hey friend, we're on a mission to help you grow a more joyful garden. When you sign up for our weekly Good News emails, you'll get helpful how-tos and plenty of inspiration. And a tasty recipe or two.
As an added bonus, sign up for our texting Friend's Club for a 10% off your next purchase and timely announcements on new arrivals, events and sales.
scan the QR code or text FRIEND to 833-414-1822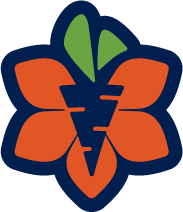 We are the legendary Reston Farm Garden Market, originally established in 1976. Located in Reston, Virginia, we're passionate about serving our local Northern Virginia community by providing fresh, locally-sourced produce, and other farm-fresh goods, offering healthy plants and garden supplies, and celebrating unforgettable seasonal events. We hope to see you soon!